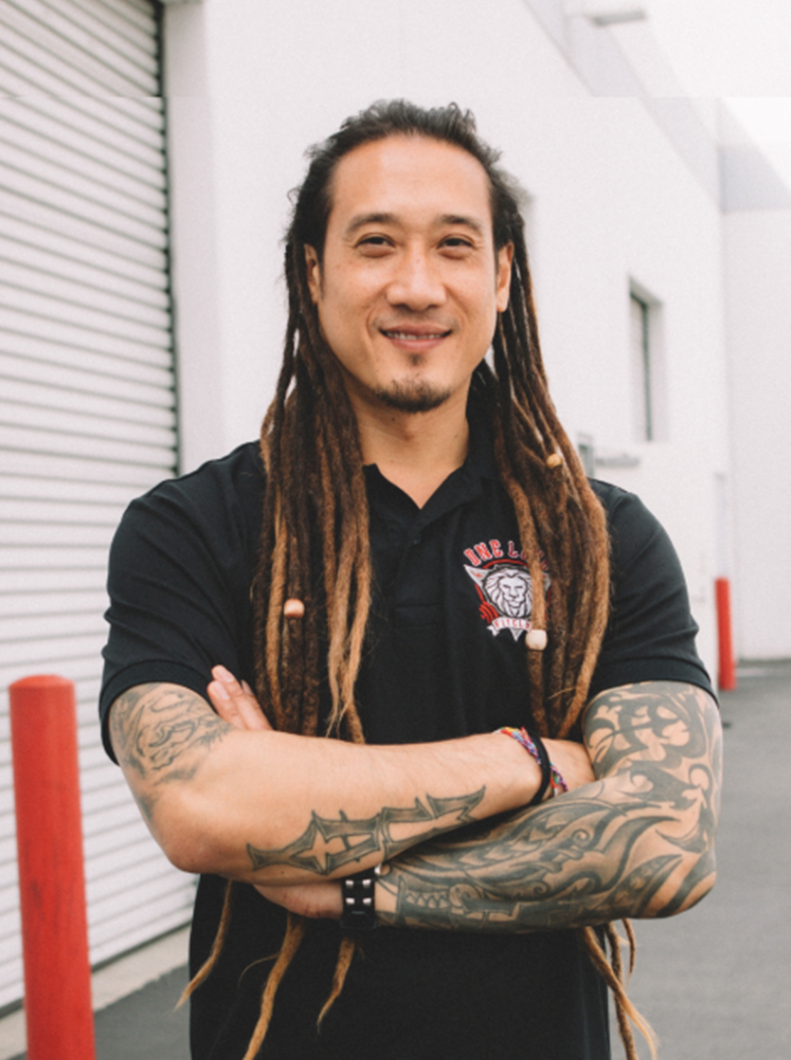 Best Chino Hills Personal Trainer Nray Lavitrungsima


I'm Nray Lavitrungsima, owner of One Love Fit Club, and I get people in shape for aging. As a certified personal trainer in Chino and Chino Hills areas with an emphasis in Muay Thai, I've spent the last 18 years sharing my love for fitness and martial arts with others who are looking to improve their overall wellbeing.
I have a Bachelor's Degree in Kinesiology and I've worked in several different types of fitness centers, ranging from big corporate chain gyms in Chino Hills to small, privately owned gyms in Chino CA, so I have a lot experience in helping a wide variety of clients achieve their goals.
I opened One Love Fit Club because I'm passionate about helping people get results that they can not only see, but feel. Everyday I wake up excited knowing that my purpose in life is helping people better themselves through the education and coaching that I give them. My team of expert trainers and I are here to promote health and happiness through fitness!
Our gyms are all about creating a fun and encouraging environment to work out in because we understand how important it is build a community of support. You'll get the motivation you need to accomplish whatever goal you have in mind- not only from our staff and trainers, but from other members who'll be rooting for you too. Whether you're looking for personal training or kickboxing classes in Chino and Chino Hills, we're here to help!
I'm Here to Help You.
Give Us a Call Today
(909)529-2201
MEET THE TEAM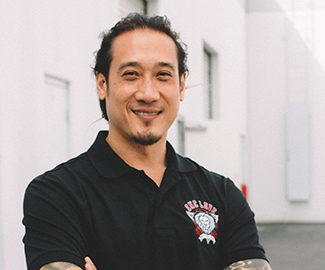 NRAY
Meet the owner of One Love Fit Club, Nray Lavitrungsima. One Love Fit Club is a Personal Training and Fitness Kickboxing gym. Nray has been sharing his love for fitness, health, and kickboxing (Muay Thai) through teaching and personal training for over 18 years.
Nray earned his B.S. Degree in Kinesiology with a focus in sports studies. He has several years of experience working in a variety of fitness facilities from large corporate gyms to smaller private gyms. With his experience in a wide range of clients, Nray has helped many clients conquer their goals from losing weight, improving their physical fitness, self-esteem, energy, endurance, and overall health.
One Love Fit Club is a result of my passion for helping others get the right results that they can see and feel. My mission in life is to educate, inspire, and change people for the better through fitness. Myself, along with my team of professional trainers are here to promote healthy and happy lives.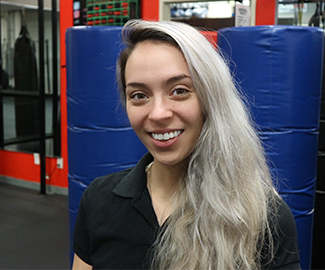 ALEXIS
I have been Training and doing Muay Thai for 5 Years. I have always been into fitness and activity. I grew up in a sports household always competing with older brothers and cousins. I was captain of my volleyball and basketball teams, ran track and was a cheerleader so staying active has always been a priority for me. Regardless of my active lifestyle, poor eating habits led to me gaining a lot of weight. I began working with Nray Lavitrungsima, who got me into the best shape of my life. He worked around my personal struggles and health issues to design a program that worked for me. This inspired me to want to help others make that same change. Life isn't easy, health and fitness isn't easy, but when you have a team helping to support you and hold you accountable, it makes it a little bit easier. In my free time, I enjoy spending time with my friends and finding ways to step out of my comfort zone. Life has taught me the power of mindset and how we all have incredible strength within us that we just need to find. I want to be that light that helps guide you to empowerment.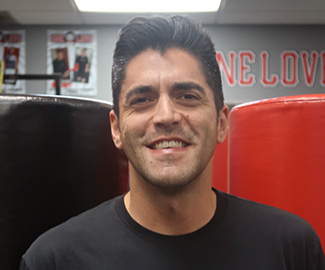 MEMO
Memo graduated from the Art Institute in Orange County and now works as a graphic designer in Glendale. His fitness journey started over 7 years ago when he wanted to lose weight and live a healthier lifestyle. He began taking Kickboxing Classes and has been doing it ever since. He is currently one of our Kickboxing Instructors at One Love Fit Club. He has an overwhelming amount of positive feedback from everyone at OLFC including the trainers. Memo is dedicated to giving his clients the best results with personalized classes tailored to helping everyone reach their goals.
3 Personal Training Kickboxing Sessions for $39
Benefits of Our Program Include:
Functional Fitness
Weight Loss
Cardio & Muscular Endurance
Burn up to 500+ Calories per class
Build Strength
Balance & Coordination
Improve Mobility & Tight Joints
All Levels welcomed
We work you out at "YOUR PACE"