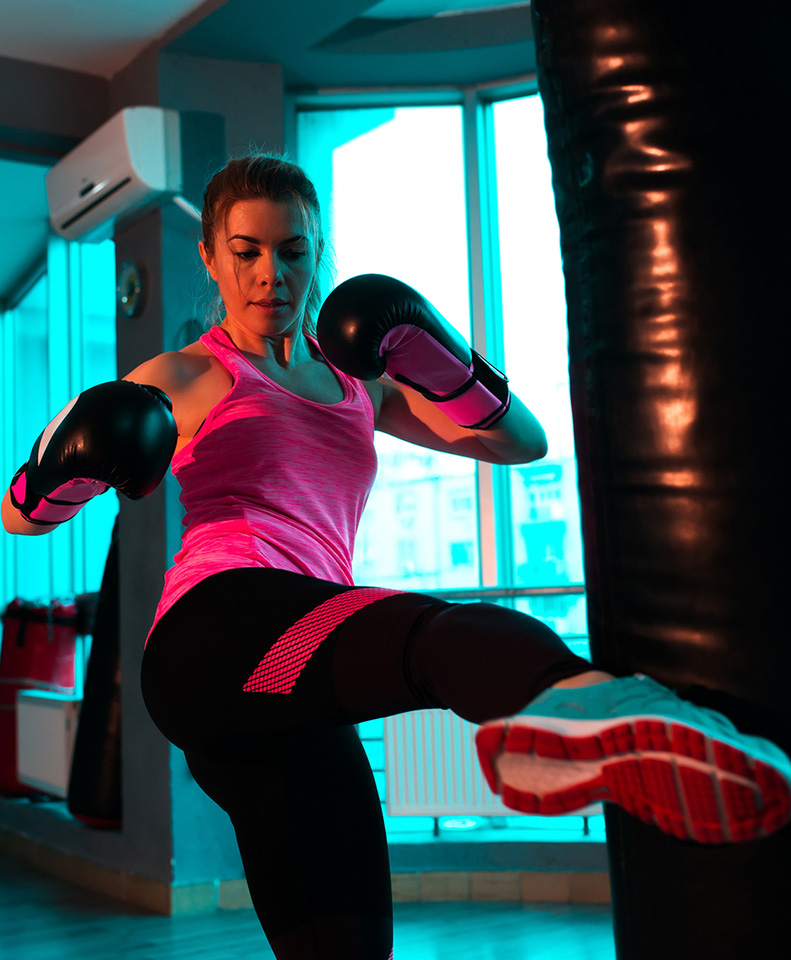 Our Amazing Fitness Kickboxing Class will help you Tone Up Fast!


Our Kickboxing Classes in Chino and Chino Hills help men & women shed inches and pounds fast through our amazing kickboxing workout program. Not only do our members look and feel great, but they have so much fun doing it! We've been training people just like you in the Chino communities for the past 10 years.
THREE THINGS ABOUT KICKBOXING
1. Kickboxing incorporates moves and techniques from many martial arts. Punches, kicks, elbows, clinches, and takedowns are all fair game. As such, a wide-range of people use Kickboxing to train.
2. This versatility translates well to general fitness. Kickboxing balances upper- and lower-body flexibility with cardiovascular exercise, making for an effective full-body workout. People who use Kickboxing in their normal exercise routine not only have all the benefits of the workout but also learn valuable self-defense skills in the process!
3. It's not that old. In 1966, a Japanese karate promoter -Tatsuo Yamada- became infatuated with Muay Thai and saw an opportunity to blend the styles. He prepared three karate fighters to take on Muay Thai specialists, and the competition was fierce enough to inspire the birth, a few years later, of kickboxing as an organized sport.
3 Personal Training Kickboxing Sessions for $39
Benefits of Our Program Include:
Functional Fitness
Weight Loss
Cardio & Muscular Endurance
Burn up to 500+ Calories per class
Build Strength
Balance & Coordination
Improve Mobility & Tight Joints
All Levels welcomed
We work you out at "YOUR PACE"