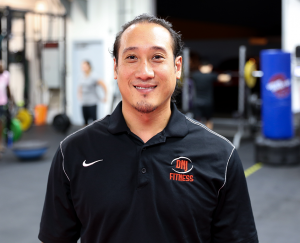 NRAY
Meet the owner of One Love Fit Club, Nray Lavitrungsima. One Love Fit Club is a Personal Training and Fitness Kickboxing gym.  Nray has been sharing his love for fitness, health, and kickboxing (Muay Thai) through teaching and personal training for over 13 years.
Nray earned his B.S. Degree in Kinesiology with a focus in sports studies. He has several years of experience working in a variety of fitness facilities from large corporate gyms to smaller private gyms. With his experience in a wide range of clients, Nray has helped many clients conquer their goals from losing weight, improving their physical fitness, self-esteem,  energy, endurance, and overall health.
One Love Fit Club is a result of my passion for helping others get the right results that they can see and feel. My mission in life is to educate, inspire, and change people for the better through fitness. Myself, along with my team of professional trainers are here to promote healthy and happy lives.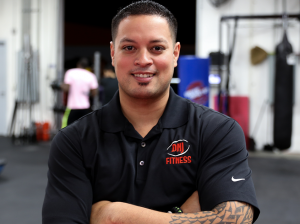 RYAN
Hi, my name is Ryan and I am a AAAI-certified fitness professional here in Walnut. With me, I've always believed that fitness is an essential part of life that creates a better, healthier, and happier life. Fitness should not only be in our lives, but our daily routines.
For me, sports played a huge role in my life and participated in baseball, track, wrestling, and soccer. I traveled around Southern California to compete and train at a high level. It was in 2008 when I began training in Muay Thai (a form of martial arts) that lead me to instruct Chino kickboxing classes in 2012.
My goal is to educate, train, and spread awareness of health and fitness, so that everyone can enjoy a happier life feeling good.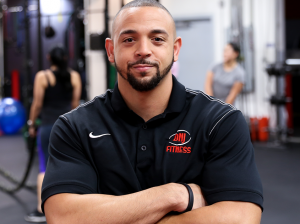 KYLE
Hi, I'm Kyle and I am a Certified Personal Trainer. My approach to nutrition and exercise is very straightforward and I train everyone–from professional athletes to seniors. s a multi-sport athlete, I started in 2007 and I coach at all levels.
My training style is customized just for your, because not everyone is the same. At One Love Fit Club, I teach personal training in both Chino and Walnut and I look forward to helping you reach your fitness goals safely and effectively.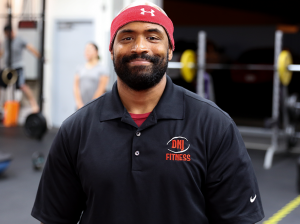 AARON
My name is Aaron and my fighting career started in 2006. Before, I was involved in many sports before becoming a MMA champion fighter. I am a pro MMA fighter, amateur body builder, and owner of a nutrition shop.
With pro MMA, I was drawn because of the freedom of the sport as opposed to the fame that comes with it. After winning the King of the Cage Championship and defending it for two and a half years, I discovered that I have a rare illness and took a break for two years. These two years off the mat meant that I turned my life over to a more hilistic lifestyle. I coach here at One Love Fit Club in Chino kickboxing and also offer personal training.
3 Personal Training Kickboxing Sessions for $39
Benefits of Our Program Include:
Functional Fitness
Weight Loss
Cardio & Muscular Endurance
Burn up to 500+ Calories per class
Build Strength
Balance & Coordination
Improve Mobility & Tight Joints
All Levels welcomed
We work you out at "YOUR PACE"