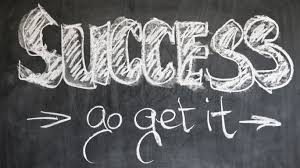 Even though you'll notice changes quickly when you follow my program, that doesn't mean you'll get the whole breadth of the changes. While you may feel excited at each major accomplishment, such as losing a clothing size or shedding extra pounds, unless you document your success, you won't get the full impact of just how far you've traveled and how much
you've achieved. Keeping a documented account of the accomplishment can also show you how hard you've worked and how difficult it could be to start all over again if you get of the path of a healthy lifestyle.
Take before pictures and pictures along the way.
Some people, particularly those with a big weight problem, have spent the last few years, or whenever their weight problem started, dodging the camera. It's a constant reminder and they don't want any permanent evidence. However, taking a picture or pictures is precisely what should be done. In fact, plan to take a picture in a revealing outfit, such as tights or swimwear at least once every two months. Use the same pose each time and keep the camera at the same distance. It's a good idea to have a object like a dresser close by to show perspective.
Track your weight and food intake.
One method of keeping score is to keep a log of your weight. Don't weigh yourself every day. Once a week or once every two weeks is enough. Weigh yourself the same time of day and space the weigh ins equal days apart. If you want to weigh in every two weeks, use a specific day and time, such as every other Monday at 8 am. Tracking what you eat will also help. Not only does it prevent you from fooling yourself into believing you hardly ate anything and didn't lose a pound, it also gives you a good idea where you can make substitutions to lower caloric intake.
Track your measurements.
Rather than tracking weight, which can fool you, tracking your measurements is better. Do it at the same time you weigh yourself. As you build more muscle mass, you'll look even thinner, even if you never shed a pound. That's because one cubic inch of muscle mass weighs more than one cubic inch of fat, so the container to hold a pound of muscle mass would be smaller than one containing a pound of fat. You're the container, so you'll be narrower when you have more muscle tissue even if you never lost a pound.
– Record your progress when you exercise. Keep a journal and add a commentary, which might say, "OMG, I did 20 jumping jacks and was pooped. Barely made it through the last one." When you can see your progress it can keep you coming back for more.
– Use your clothing to help track your progress. Buy a piece of clothing that fits you tight or one you can't zip. When you present clothes become baggy and this item fits, you've made progress.
– Track your feelings. At first, you'll miss some of your favorite foods, but as your journey to good health continues, you'll notice a change in the entries. In fact, if you eat a favorite food on a cheat day, you might not even like it anymore.
– Enjoy your success. Don't be shy about sharing before and after pictures. It can be inspirational to others. If you get discouraged, go back through your journals, pictures or even try on old clothing, to keep you motivated.